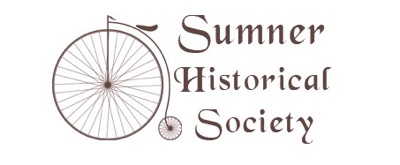 A Digital Window to Sumner's History
We are currently digitatizing The Sumner News Index from 1948 to 1958.
Those years had a feature called the Pictorial Section, a unique addition to the newspaper. Here is why.
The paper was still being printed with traditional processes. The product of a Linotype and movable metal and wood type.
At that time, publishing a photograph was expensive, an outside firm would have to convert the photo into a printing block. In 1947, the News Index publisher, Pete Andrews, came up with an inexpensive way to provide many photographs in each issue. He purchased a small offset press and printed a two sided 10 x 13 inch "collage" of photos which was then inserted into the paper. It was titled "The Pictorial Section of the Sumner News Index." Most of the pictures were related to a story in that week's issue.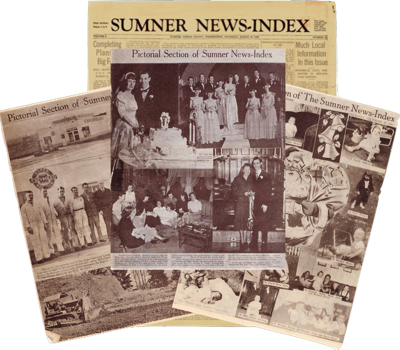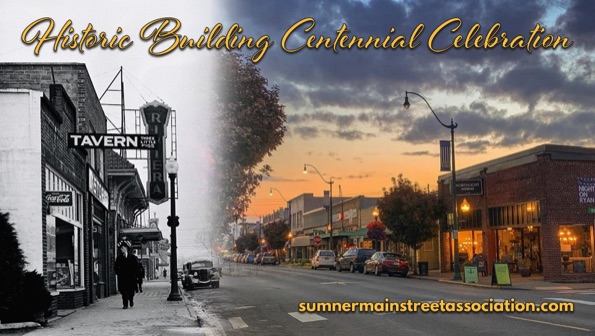 In 2019, the Society was gifted 1,400 envelopes containing 6000 to 9000 negatives. Most of the images were from the Pictorial section.
Each negative is being converted to a digital image which is matched to the newspaper issue it appeared in. This provides complete historical context.
All the Pictorial issues will be available on the SmallTownNewspapers platform by the end of 2022. We will have pictorial photographs available within the same time frame.
Searchers and researchers will then find a newspaper story, the Pictorial and crisp clean photographs. it is the history we all would want to find when we go looking for history.