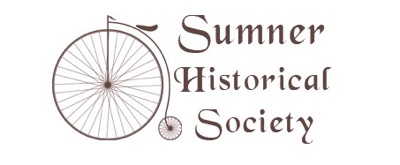 Rhubarb Days, July 27th and 28th, was once again a big event for the Historical Society. Our visitor counts were the highest for the year. Throughout the house, visitors enjoyed the seasonal exhibits, the conversations with our docents and the "Aprons from the Archives" and "Rhubarb Roots" display in the kitchen and the cabin.
On the front lawn the GFWC Valley Volunteers, the VFW and the Historical Society host two children's activities Rhubarb Racers and Rhubarb Rockets.
Fresh rhubarb and veggies for the racers were from Scholz Farm.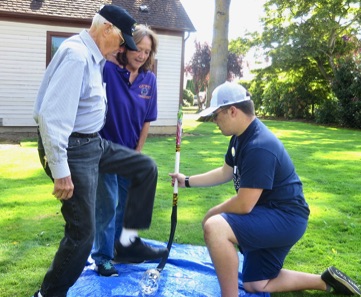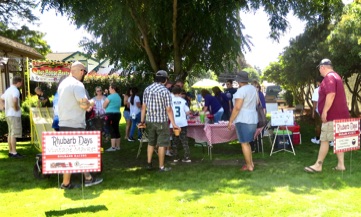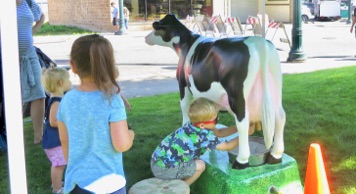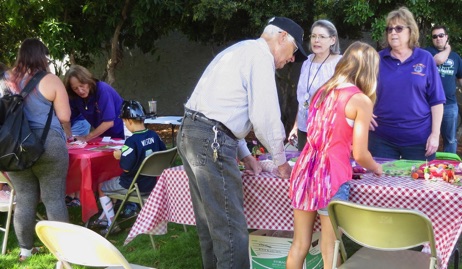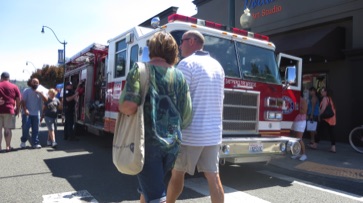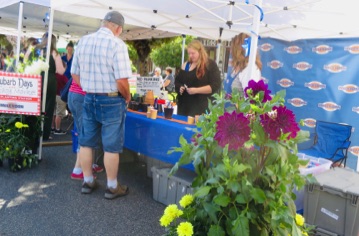 On the front lawn, Mike Conner and VFW members in the VFW Booth.
The Washington State Fair with Mabel, the Milking Cow and the Wranglers. This is fun for the kids and brings back many memories for adults.
The McLendon Hardware Kids' Planting Booth and the YMCA youth activity booth are also by the Ryan House Museum.
East Pierce County Fire & Rescue was back with a fire truck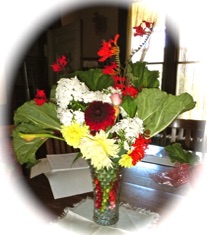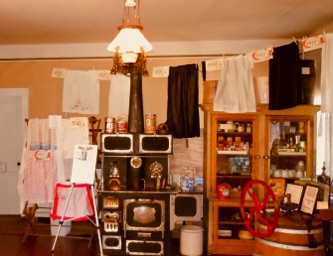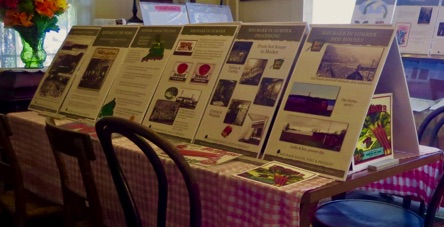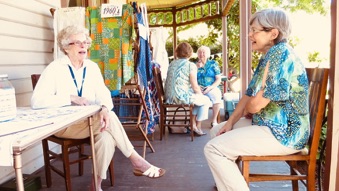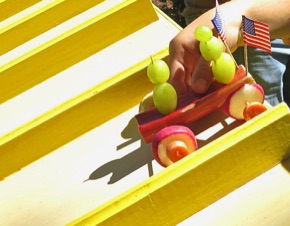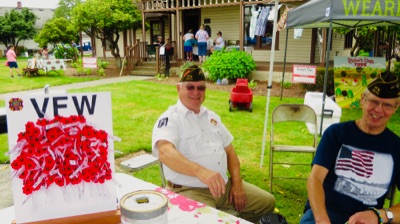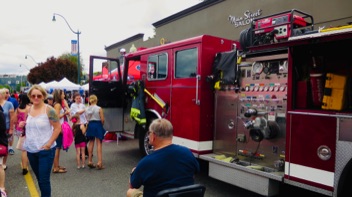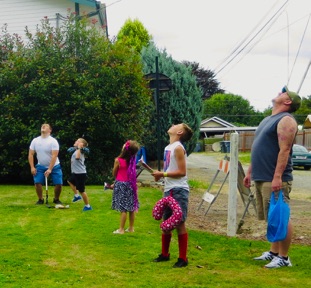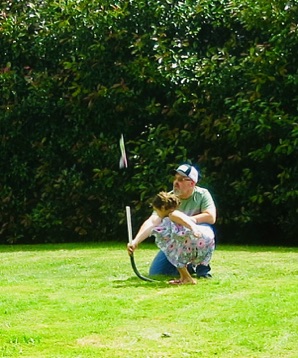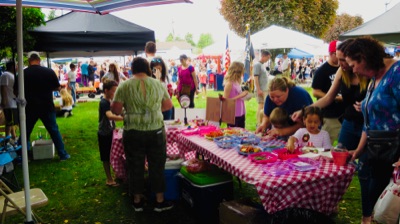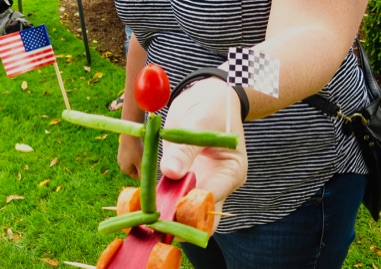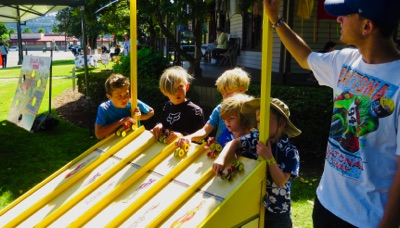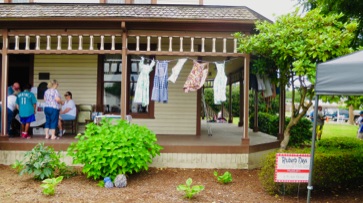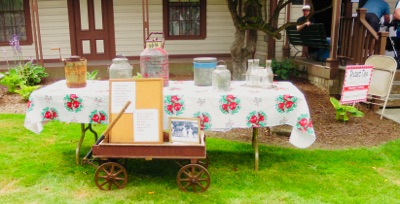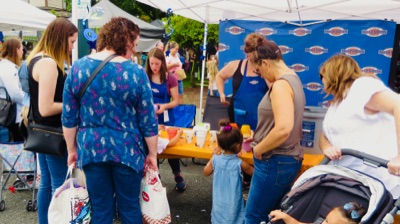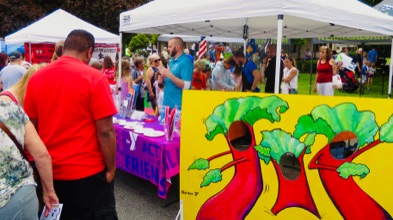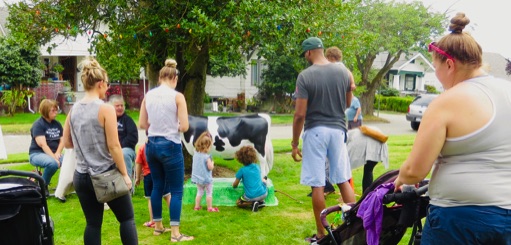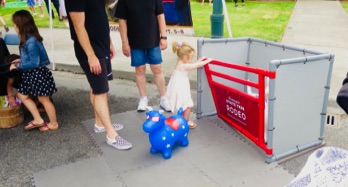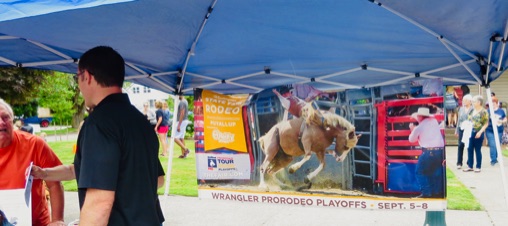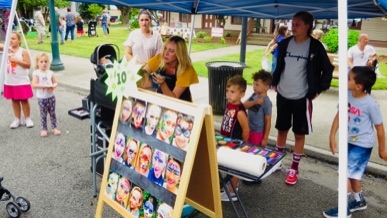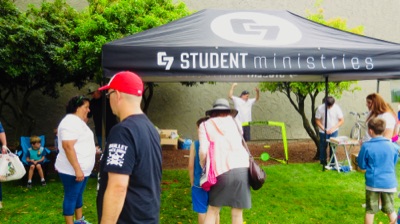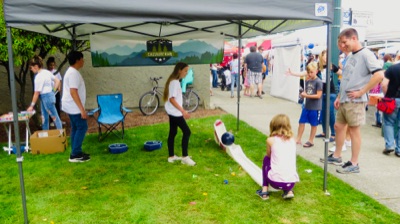 Calvary Community Church hosted youth games and activities and worked the Racers booth on Sunday. Because of their community involvement the youth activities were on both days of the event!
The Face Painter was everybodys favorite