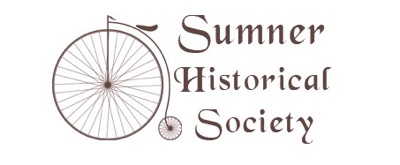 ©2020 SUMNER HISTORICAL SOCIETY
1228 MAIN STREET SUMNER WASHINGTON 98390 253-299-5780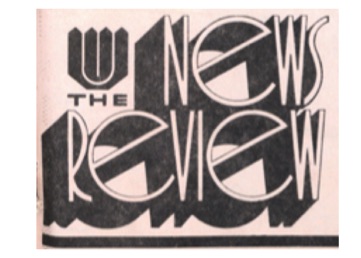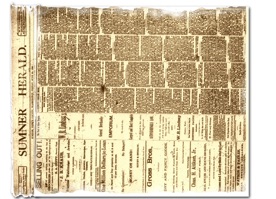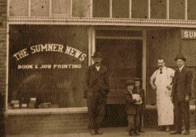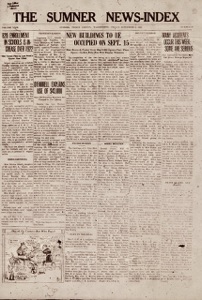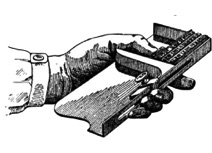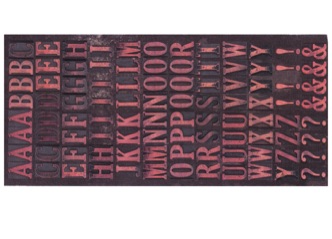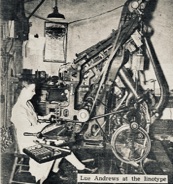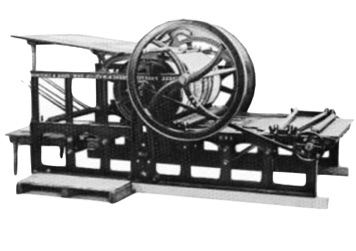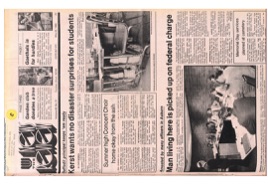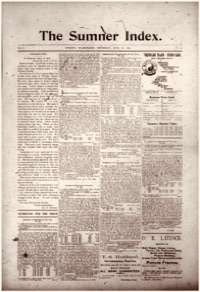 As you enjoyed December in Sumner last month, did you wonder about what December in Sumner was like in years past? At the Sumner Museum at the Ryan House, we are lucky to have access to old issues of tte Sumner News Index hat give us a glimpse into the past. Here are some tidbits from the December editions of the paper 100 years ago.
There were some real bargains to be had :
"$1.50 Men's All-Silk Neckties. Your choice. About 200 in all.
Can be had this week for 69 cents."
"Have a fine line of Eversharp pencils. Just the thing for a Xmas present.
A gift that will last. Turney the Jeweler".
The King-Pierce Farm Bureau is an active group in our community today and the Farm Bureau met 100 years ago as well:
"Farmers Meeting Monday Evening. Farm Bureau will gather for a preliminary
conference. There is to be an important meeting of the farm bureau Monday afternoon at 2 o'clock at Spencer's hall to hear reports of the work of the past year and adopt a program for the coming year. Local project leaders are to be selected at this meeting. All farmers and their wives are urged to attend. This meeting is preliminary to a big county meeting at the Commercial Club rooms in Tacoma on Wednesday, Dec. 8, when a county program will be adopted, and officers elected. The gathering will begin with a noon lunch, and in the afternoon session President Holland of the State College will speak. County Agent Scott will be present at both meetings."
Historical note: Spencer's hall was in a wood frame building at 1007-1011 Main Street, it was replaced in 1925 by the Spencer and Fryar's building which now houses Heritage Quest Research Library and the Phoenix Masonic Lodge No. 154.
The Sumner Community supported each other then,
just as they do now:
"TIE A RED STRING AROUND YOUR FINGER" That means "Remember to buy Christmas seals." So many forgot last Saturday and Monday, and a meager $45 was received for the anti-tuberculosis work. Sumner, so quick to respond to other appeals, must not fail in this. The booth at Cagleys is open for a few days, and seals may be purchased of Mrs. Judd or her committee any time up to Dec. 24th. Today the children are to ask you to
buy. Look at their rosy cheeks, bright eyes and plump little bodies and then remember that many children are white and thin and listless - tuberculosis. Buy seals, buy 'em now."
There were social gatherings and news shared such as:
"The Presbyterian Aid held their regular fortnightly social in the church. Mrs. I.F. Swarthout acting as hostess in her usual delightful manner. There was a large attendance."
"Mrs. E.T. Guptil entertained a company of seventeen at Thanksgiving dinner, the honor guests being Messrs. Arthur Carlson and Gordon Gray of Tacoma. The party included the Guptil sons and their families."
And how about those real estate prices?
"Corner lot on Cherry and Academy, $675
Inside lot on Cherry, $600
Inside lot on Kincaid, $600
Inside lot on Kincaid, $450
These are all beautiful residence lots. If you want to buy a lot, why not see us?
H.J. Trubshaw."
Historical note: H. .J. Trubshaw, was an early publisher of the Sumner Herald and later the Sumner Index. He helped organize the first town band. His main business was insurance and real estate. He was also Sumner's Police Judge and the city's Recorder of Vital Statistics for several years.