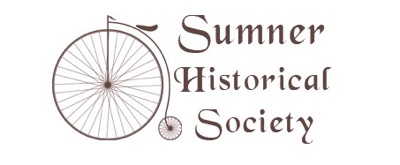 The Sumner Historical Society is in the process of digitizing the Society's collection of Sumner newspapers.
Sumner's last local weekly newspaper ceased publication in 1990.
Most of the collection is available as paper issues and on microfilm.
The most critical portion being digitiized is The Sumner News Review from the years 1979 to 1990. These exist only as bound paper volumes. They were never microfilmed.
Each paper is a historical vault filled with sports activity, school news and functions, business news, construction and demolition, church and civic groups happenings, farm and local agriculture, news about notable people and people that did notable things, city government changes and accomplishments, police, fire and medical news.
157 issues are now available on line. You can browse or do research with an easy to use search function.
The available years are 1979, 1980, 1981, and 1985.