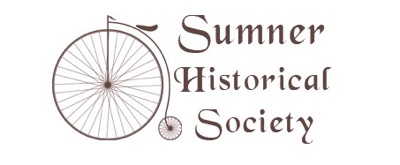 Editors, Paragraphers & Perservers
Editors, Paragraphers & Perservers is a collection of interesting moments in our history, sourced from the Sumner Historical Society's most valuable collection, our treasury of weekly newspapers. Over 70,000 pages covering 101 years from 1889 to 1990.
For years the local weekly newspapers served to preserve the history of small towns. The key preservationist was the editor. In their time, they knew what would be of most interest to their readers. What they may not have known is their work would be interesting to follow on generations. They wrote Sumner's history book.
This collection of short stories is not arranged chronologically or by topic. The subject can be about anything, functions, folks, failures and successes. What they have in common is they are all part of Sumner's history.
Enjoy them, you will learn, laugh, love, cry, and possibly a story or two will become part of you.