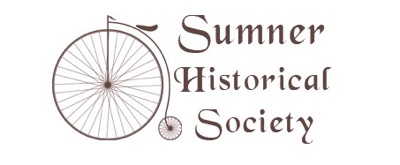 ©2023 SUMNER HISTORICAL SOCIETY
1228 MAIN STREET SUMNER WASHINGTON 98390 253-299-5780

The October 4, 1951 Sumner News Index carried a food ad that listed Sunshine soda crackers for 58 cents a pound.
That certainly was comforting news for one Sumner resident. Affordable crackers were still available.
The resident was 26 years old and her name was Polly Taylor Funk. Polly was a double yellow head Mexican parrot. She weighed just one pound but she ruled the roost in many areas of the Emory Funk household.
Polly loved to stay busy in the kitchen. She was not much of a chef, how do I make this spoon stir this pot? How do I open and close the oven? Polly's skill in the kitchen was opening cabinet doors and opening packaged food.
Polly's second favorite hangout was the dining room. She shared in every meal.
In the living room, Polly liked to listen to the radio. She did not like loud music and did not like commercials. A smart bird.
In October of 1951, Pete Andrews and his camera visited the Emorys, snapped some photos for the Pictorial and put together a very nice article in the paper. The complete article with much more detail is on this page. It is a fun read.
There are two articles about Polly in the News Index, one on 10-18-1951 that accompanied the Pictorial. The other is on 8-6-1953 that tells us of Polly's passing.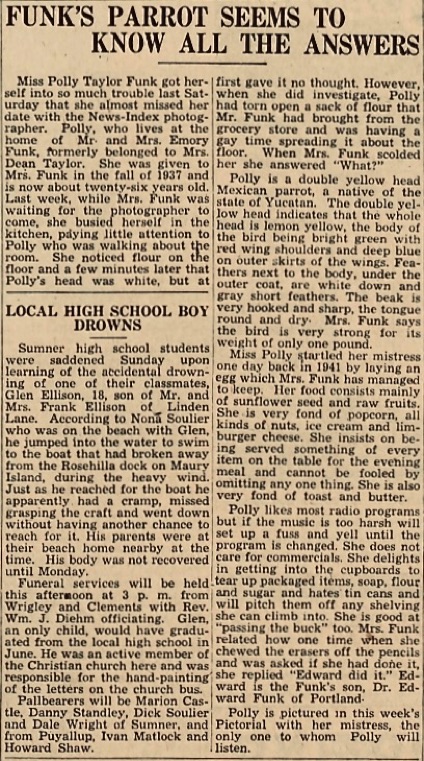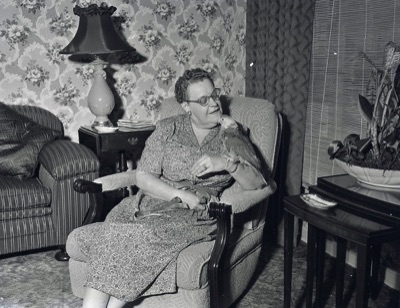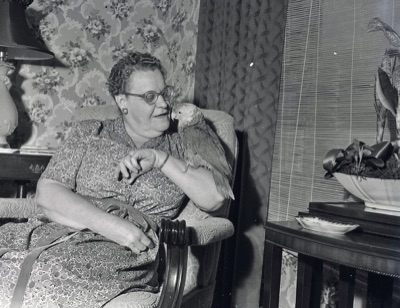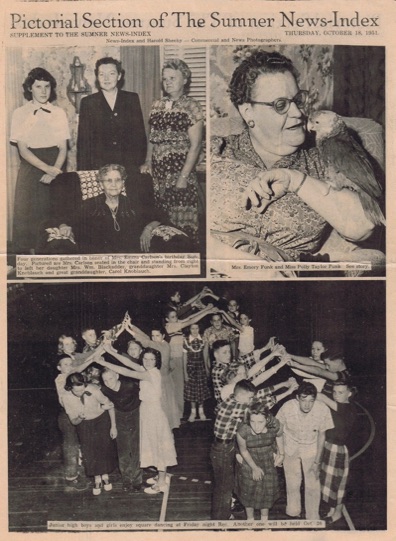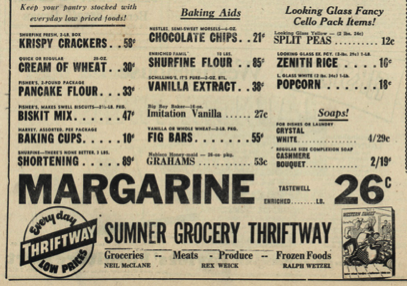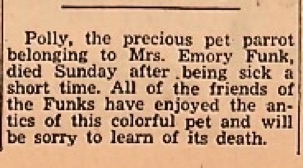 8-6-1953 Sumner News Index
10-18-1951 Sumner News Index