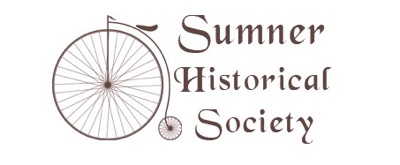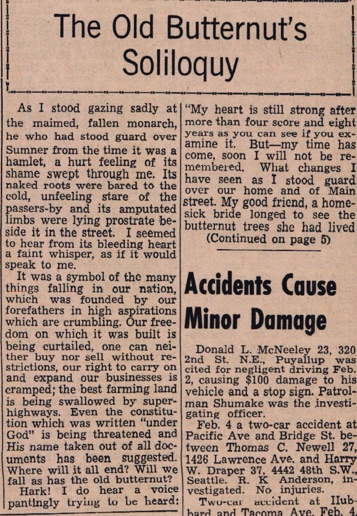 Sumner News Index, 2-14-1963
A butternut tree nut, from Wisconsin, was planted in front of the house by Lucy Ryan in 1875. Later, when Main Street was widened, the street was built around it. It was taken down in 1963.
As one can see from the photos below, the tree was visible in almost every picture taken of Main Street in Sumner.
It became an icon, loved and admired by all, until it was taken down.
That prompted Amy Ryan to write a "Soliloquy" which was published in the local weekly paper.
It is reproduced here.