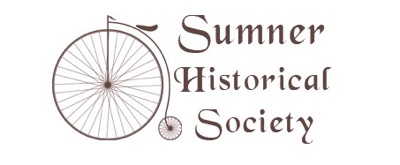 ©2020 SUMNER HISTORICAL SOCIETY
1228 MAIN STREET SUMNER WASHINGTON 98390 253-299-5780

On September 27, 1956 the Sumner News Index Pictorial featured the Spartan Football Team.
Forty players with a lot of names you would recognize.
In the same issue, the local sports columnist had already decided that the Spartan football team would not make the playoffs.
This was after their first game.
The columnist was Ernie Zehnder and his weekly column in the Sumner News Index was "Sports at Random".
The Spartan's first game was with Renton and they lost 31 to 7.
In his columns, Zehnder did not limit his commentary to our Sumner teams. He also had things to say on the Huskies and other state teams.
This column had nice words about a recent Spartan player, Monte Smith, who was doing well as a freshman player for the Eastern College of Education at Cheney.
Earnie Zehnder wrote for the Sumner News Index for a number of years back in the 1950s. His style was as good or better than what we get from our present day pundits.
If you are not getting enough football in your current sports diet, you can always go to our on-line collection of Sumner's weekly newspapers and load up on a lot of vintage, 1950s, football analysis, courtesy of Earnie.
Search for his name or search for "Sports at Random"
What you will like about Ernie is he tells it like he sees it.