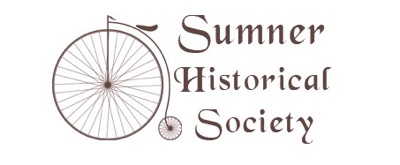 From the May 22, 1952 Sumner News Index
Stern-Wheel Boat Moors ln Sumner
The "Dot" of Seattle, a 43 foot sternwheeler
boat came up the Puyallup river Monday morning and docked under the Linden drive bridge. Its owner, Joseph Epler of Seattle paid the News- Index a visit.
Lenseman Pete Andrews drove Mr. Eler back down to his boat and after taking his picture with it, brought him back up to the Stuck river. After surveyin'g the river, Mr. Epler went back to his boat, turned it around and went downstream to the fork in the river and brought his boat up under the Stuck river bridge. 'It made a colorful sight as it came up the Stuck river, With the large eight-foot wheel sending spray out and .making mountainous waves. Pictures were taken, but too late for this week's paper, but will appear next week. Mr. Epler, who has been a Puuget Sound captain for 45 years, says his boat is 43 feet long, has a 10 foot beam, 8 foot stern wheel and draws only 14 inches of water. The boat has been on all rivers of the Sound and was the pace boat for the Seafair race. Captain Epler came up the Puyallup river on a bet hat he could not make it to' Puyallup. He vowed he could make it to Sumner and although he admitted the Puyallup was a tough one, he did make it. His boat is powered with a Plymouth motor. Tuesday he was te pilot the boat. on up the Stuck river to see how far he could go. It' as 'not learned how far he went.
A follow up article in the 5-29-1952 News Index tells us that the Dot made it as far as the White River Power Plant flume and Mr. Epler was still moored under the Stuck River bridge.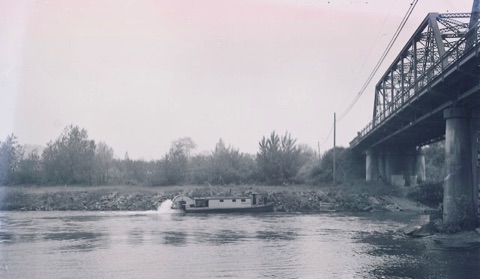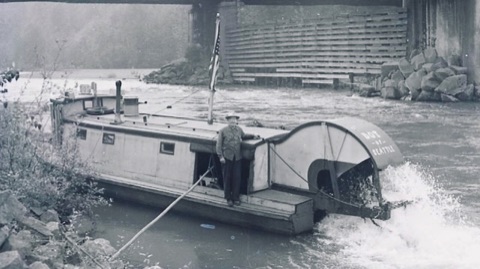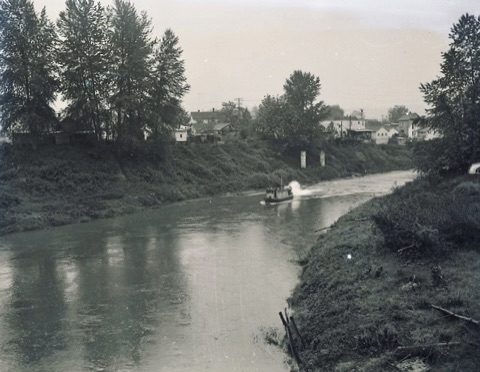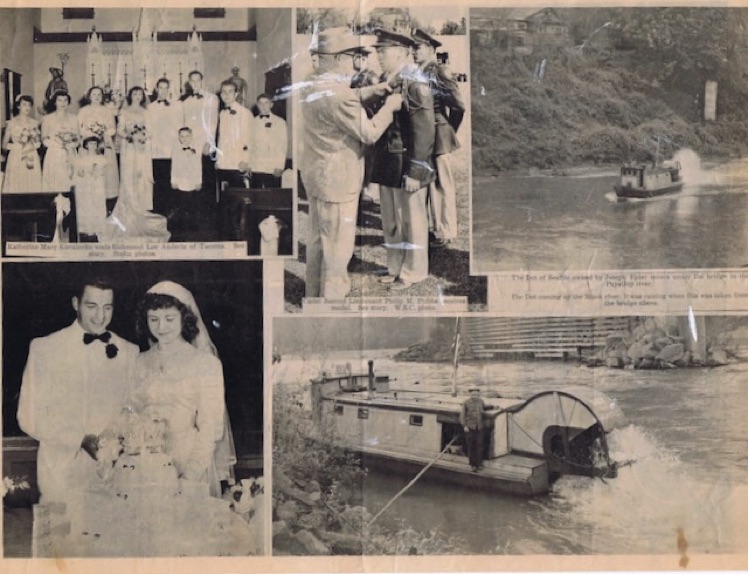 ©2023 SUMNER HISTORICAL SOCIETY
Box 1928, SUMNER WASHINGTON 98390 253-299-5780
contact@sumnermuseum.org