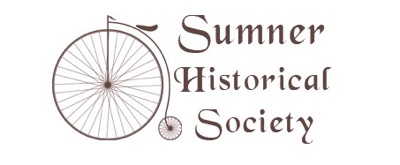 Interested in renewing your membership in the Sumner Historical Society?
All donations, memorials and memberships are tax deductible.
For $20.00 a year or less, you will support our signature events and help us share our history with Sumner and our valley
Renew a Membership online and pay with Paypal
Renewal of Individual membership,
with digital newsletter, $10.00 a year
Renewal of Family membership,
with printed newsletter, $20.00 a year
digital newsletter is a PDF sent to your email address
Printed newsletter is mailed to your home address
After you pay with Paypal, your name, address and email address will be given us by Paypal, no need to fill out a form!
Renewal of Individual membership,
with printed newsletter, $15.00 a year
Renewal of Family membership,
with digital newsletter, $15.00 a year
Every membership includes our newsletter, Published quarterly in paper and digital versions
Tap or click on the newsletter image to view an example