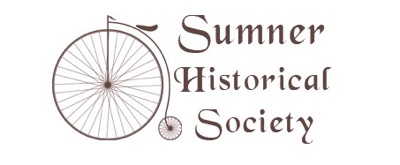 At holiday time, early Sumner merchants and businesses decked out their establishments with merchandized windows and holiday lighting and trim.
In the early 20's, Lewis Ryan added street decorations to Main Street's light poles, hanging cedar festoons interweaved with colored electric lights to create a bright holiday canopy along Main street.
In 1926 Lewis decorated the holly tree on the museum's front lawn, naming it Sumner's Tree of Light.
Every year is a new anniversary of our town's tree lighting. Usually late in November.
The evening starts at 5:00 pm with tree lighting at 5:30 pm. There are refreshments and the house will be open for tours. The caroling is lead by the Sumner High School Choir. check our web site event section for updates.