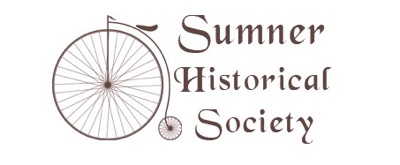 The Western headquarters and sales office for Hewitt Lea Funck was in Seattle. Their mill and distribution plant was in Sumner on Puyallup Street in the industrial area just North of Main Street. From Sumner they shipped pre-manufactured homes and silos to the Western and upper Central areas of the country. The main wood was fir.
HLF also had a St. Louis headquarters and distribution plant that shipped products made with pine to the lower Central and Eastern States.
HLF's homes and silos were popular in the plains states where lumber was scarce.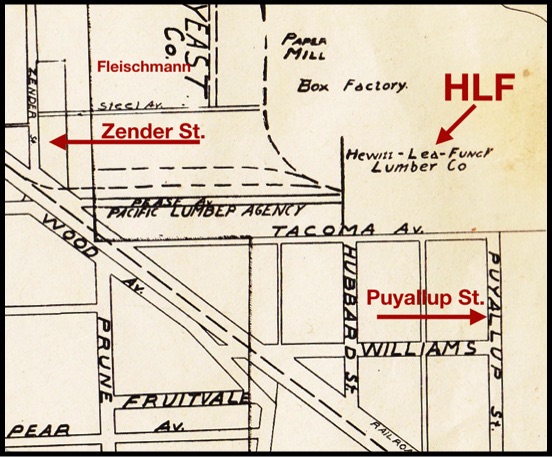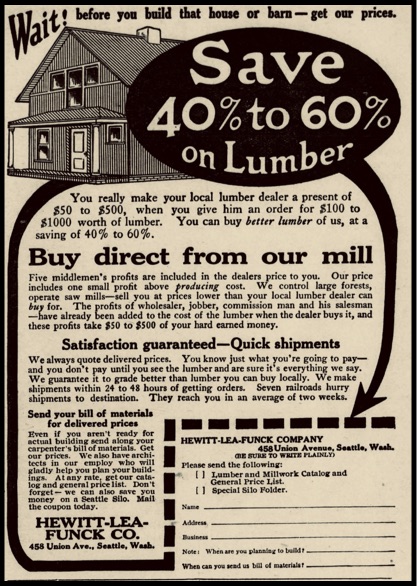 Map: 1925 Sumner Telephone Directory